Moist blackberry pumpkin bread with amazing banana coconut frosting
Who wouldn't want to eat cake that doesn't cause your waistline to expand like the usual suspects do? This cake has zero added sugar and no flour either yet it tastes amazing. It's full of the pumpkin pie spices including cinnamon, clove and nutmeg which mix with the pumpkin to give you that lovely autumnal mix of flavours.
The sweetness of the dates, pumpkin, and banana in the frosting (which I am addicted to) serve to make it taste very sweet, but the secret is pairing this natural sweetness with some superhero health weapons. These help slow down the fruit sugars from spiking your blood sugar which in turn stops the hormonal cascade that would normally cause fat storage.
The fibre from the oats, pumpkin, dates and bananas along with the protein in the nuts and the beautiful cinnamon all work together to slow any negative and ageing effects of sugar that you normally get when eating baked goods.
As an added bonus, this pumpkin bread looks very pretty and is great to serve when you have people over. All around, this healthy cake is a winner both on the health and taste front. Oh go on then – go ahead and get yourself a slice or two!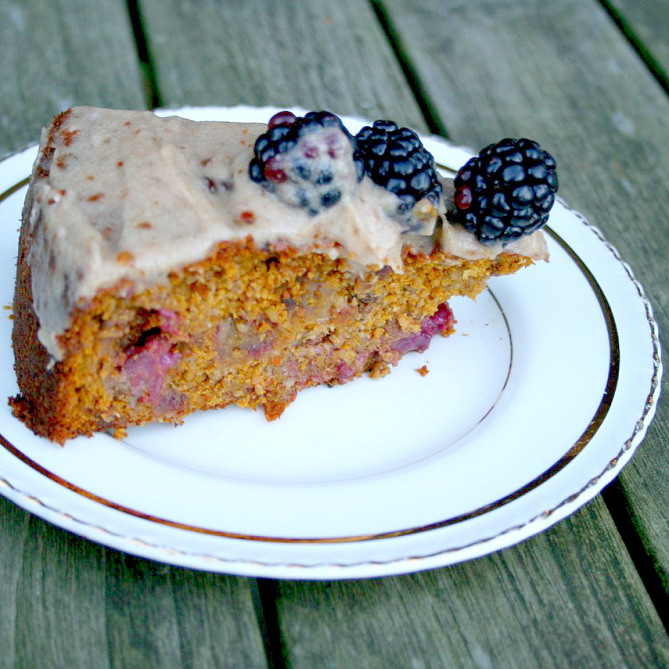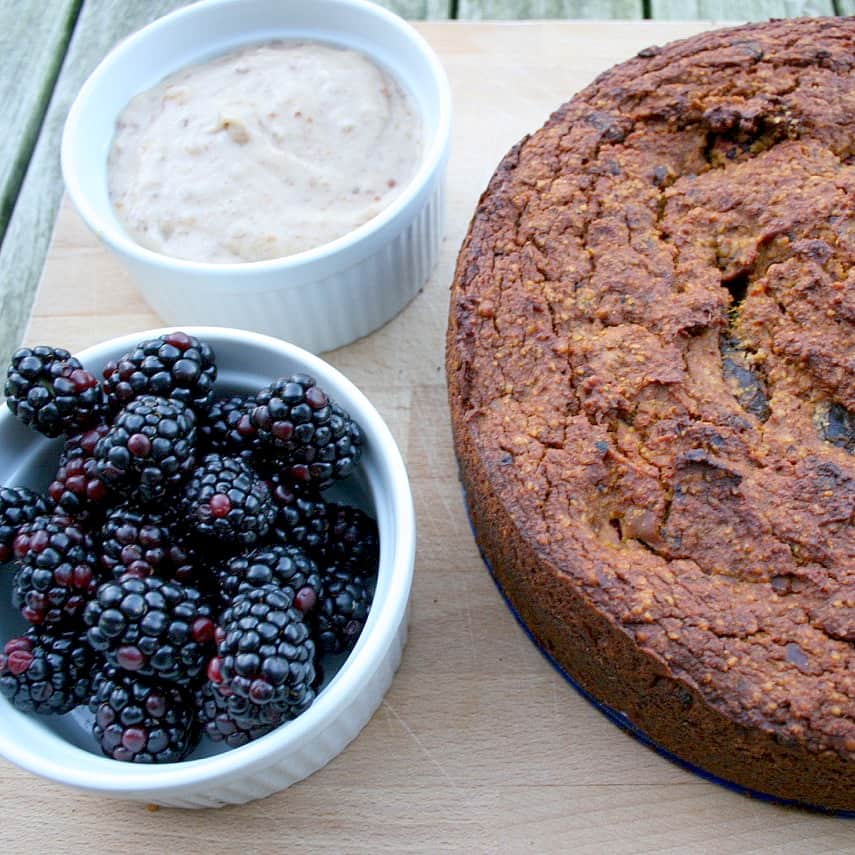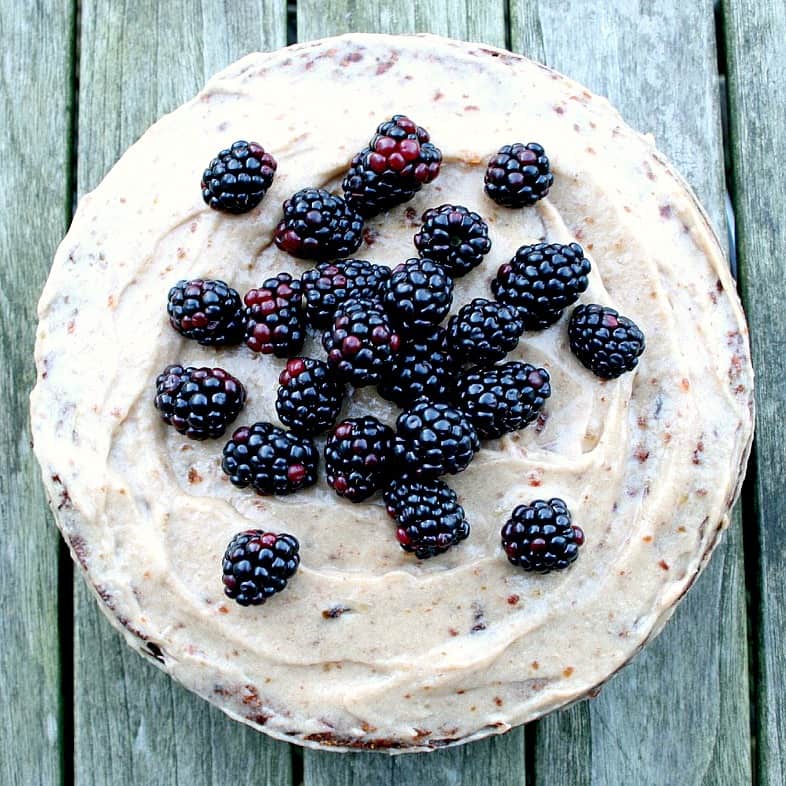 Moist blackberry pumpkin b