Healthy tomato bruschetta makes great gluten free snacks
I am crazy about bruschetta, but since making and loving the upgrade to a gluten free diet, I haven't made it in a very long time. Recently I visited Spain, and after indulging in the local pan con tomate (which is essentially bruschetta without the basil), I got fired up about finding a healthy new way to make these gluten free snacks so I could get these marvellous flavours mingling on my tongue!
I think you'll really love this dish. The rosemary chili cornbread is dense, savoury and moreish. Every time you make it, it's highly likely it'll be polished off in one day. You can cut the bread any way you want. I particularly love to cut it into little canapé sized rectangles that beg to be topped with yumminess. The bread holds it's structure nicely and doesn't crumble under the weight of toppings, which other gluten free snacks have a tendency to do.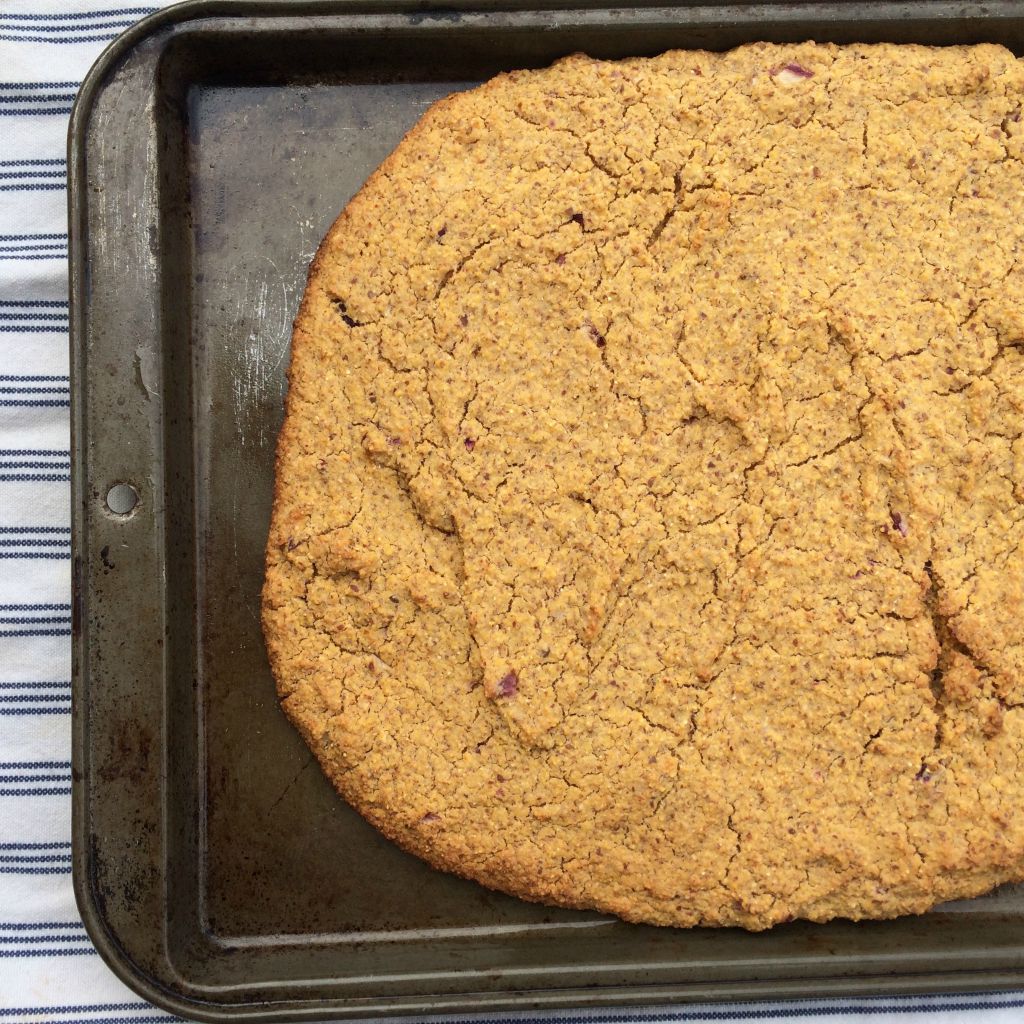 While many toppings will go beautifully with this cornbread, the ultimate for me is juicy tomatoes cut into teeny pieces and swimming in their own juices along with garlic, olive oil and basil. Spoon it liberally overtop of the quick bread. The juice immediately soaks into the bread and the flavour that results is just wow!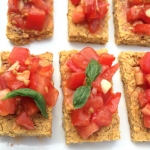 Healthy Tomato Bruschetta - Rosemary Chili Cornbread Base
This is a super quick, lovely and dense cornbread. It makes a great base for yummy toppings like the tomato and basil topping below. You can pick the cut pieces of bread up nicely in your hands, and they don't crumble, so you can use this as a base for quick and easy appetisers / canapes. Besides tomatoes, guacamole is another yummy topping, and the bread makes a great base for runny eggs on a weekend morning!
Ingredients
1

cup

cornmeal

1

cup

chickpeas

1

cup

coconut milk

1

garlic clove

2

Tbsp

chia seeds

1

egg

add 2 Tbsp additional chia seeds + ¼ cup water if omitting egg

1

Tbsp

rosemary

2

tsp

pink salt

1

tsp